It's back-to-school time for K-12 students,  which will mean for many students remote online learning, or some type of hybrid, combining in-person with screen-based instruction.   We've gotten lots of questions from parents and educators concerned about the opportunity for expanded student data collection and disclosure in this new regime.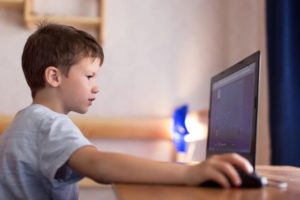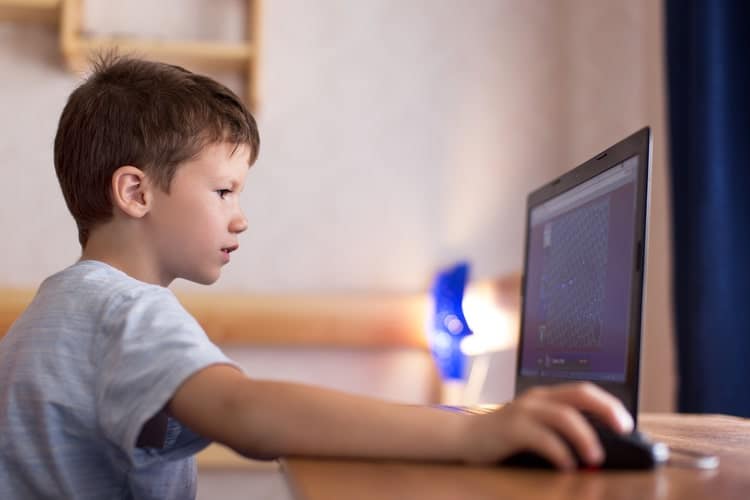 Here's a checklist of resources and tips to help protect your students' privacy:
Opt-out of Directory Information.  Schools can share Directory Information about students

with third parties

— without parental or student consent, unless you opt-out.   FERPA,  the Family Educational Rights and Privacy Act, requires schools to notify you of your right to opt-out of Directory Information, at the beginning of the school year. (FERPA is a privacy law that applies to any educational institution that receives federal funding, which includes all public schools and many private educational institutions as well.)  See our sample Directory opt-out form and resources  here and see World Privacy Forum's video, flyer,  more information and opt-out form here.  Or use this school district's Directory opt-out form as a template to also opt-out of online recorded or video conference learning.  Why does this matter?  What can be shared without your consent, via Directory Information?

.

According to the US Department of Education, Directory Information can include, but is not *limited to:

Student's name
Address
Telephone listing
Electronic mail address
Photograph
Date and place of birth
Major field of study
Dates of attendance
Grade level
Participation in officially recognized activities and sports
Weight and height of members of athletic teams
Degrees, honors, and awards received
The most recent educational agency or institution attended
Student ID number, user ID, or other unique personal identifier used to communicate in electronic systems but only if the identifier cannot be used to gain access to education records except when used in conjunction with one or more factors that authenticate the user's identity, such as a PIN, password, or other factor known or possessed only by the authorized user
A student ID number or other unique personal identifier that is displayed on a student ID badge, but only if the identifier cannot be used to gain access to education records except when used in conjunction with one or more factors that authenticate the user's identity, such as a PIN, password, or other factor known or possessed only by the authorized user. 
*some schools include video as Directory Information
Unfortunately, FERPA has been rewritten to allow other exceptions to requiring parental consent, including allowing schools to disclose student information to contractors, researchers and others – which we describe in this fact sheet. But opting out of Directory Information is a good way to start and ensure that your child's information isn't shared with just anyone that the school or district might like, without any restrictions on re-disclosure or how the information might be used.                                               

…………………………………………………….




 Many schools are using Zoom, Microsoft Teams, or Google Meet for distance learning all day long and as The Washington Post reports, kids and parents are concerned about screen time and privacy issues.  If you are using Zoom (read our What you need to know about Zoom) or other video conferencing app for distance learning, be aware of your background (ie: that poster on the wall, your little sister in the room, etc) and consider asking your teacher if you can leave your camera OFF, (and covered with a band-aid)  to protect your child's privacy.  At the very least, when using these video conferencing tools from home, use a virtual background.   (Per this very short video: it is your civil right to turn your camera off or use a virtual background for distance learning.)  Here is a Zoom tutorial on how to do virtual backgrounds.  Remember, students under the age of 16 cannot create a Zoom account.
Ask your child's school to limit screen time, maximize hands-on learning, and use paper and pencil assignments whenever possible.  Have your child work outside in sunlight if possible. Concerns about screen time are real, as this important 2020 study states, "

Over exposure to digital environments, from abuse to addiction, now concerns even the youngest (ages 0 to 2) and triggers, as argued on the basis of clear examples herein, a chain of interdependent negative and potentially long-term metabolic changes.

"  And this equally important 2020 JAMA analysis shows that increased screen exposure, regardless of quality, (even educational screen time) can put kids at risk for delayed development.  For a detailed list of studies and harm associated with screen time such as depression, suicide, myopia, loss of sleep, changes in brain structure and developmental delays, click here.

……

Ask teachers what apps they are assigning your kids to use; and if they have been screened by the state or district to protect privacy and to ensure they comply with student privacy laws. Ask teachers what data is being collected by these online apps and businesses; ask to see the contracts and terms of service.  Ask whether data are encrypted and held on the district servers.  Ask your school if they allow vendors to serve ads to students–some state laws prohibit targeted advertising, and federal law COPPA, the Children's Online Privacy Protection Act, prohibits companies from collecting certain data from children under the age of 13, without parent consent.*

Ask to see the data in your child's education record – as is your parental right under FERPA. If information in their record is wrong, you also have the right to correct it. ……………………………………………………………………….
Make sure your child only enters the minimum amount of personal information necessary when creating an account or using any app (supervise them if possible if they have to create an account). Ask teachers if your child can log-in to an online tool anonymously by using anonymous credentials (ie: log-in as blue42;  and use email that does not include student name or ID).

…………………………………………………………..

Make sure your child isn't signed into their school account when engaged in non-school activities online.  Clear their cookies regularly. (Cookies are a privacy risk; they collect your personal information, track you across sites, and can use and sell your information to advertisers and brokers.)  Use privacy friendly browsers like Firefox or Brave that block ads and trackers.

…………………………………………………………..

Location, location, location.  Turn off location tracking permissions for any app and device.  (Ask your child's teacher to help with this.)
 If your school uses Gsuite for Education (Google Classroom, gmail, Google Docs, etc.), check your student's account settings and make sure YouTube Search/Watch History, location tracking from apps, etc are turned OFF or paused. Use a privacy friendly search engine like Duck-Duck-Go instead of Google.  (Google Search is not in the GSuite for Ed "Core Services" and as an Additional Service, if a student uses Google Search or YouTube, their data will be processed under Google's general terms of service, where their data could be mined and used for marketing purposes.)
 When signing up for College Board AP,  SAT,  PSAT or ACT remember that students do NOT have to take the questionnaire /surveys and should only fill in required information.

If  students opt-out of the surveys and Student Search Services, it will NOT affect their chances of getting into a college.

Opting out will only prevent ACT or College Board from selling access to your student's score ranges and  personal and family data the student would provide on the survey.

The U.S. Department of Education issued significant guidance in 2018 that prohibits states or districts to allow testing companies like College Board or ACT to sell or re-disclose student assessment data, including test score ranges, without parent consent. Regarding these College Board and ACT surveys, PTAC guidance also says:

"The survey's multiple questions are designed to allow targeted recruitment, and students are specifically asked whether they would like to receive materials from different organizations, including colleges and scholarship organizations. For students who consent to being contacted by these organizations, the testing companies then sell this information….The administration of these tests and the associated pre-test surveys by SEAs and LEAs to students raises potential issues under the Family Educational Rights and Privacy Act (FERPA), the confidentiality of  information provisions in the Individuals with Disabilities Education Act (IDEA), the Protection of Pupil Rights Amendment (PPRA), and several recently enacted State privacy laws, and generally raises concerns about privacy best practices."
11. We know, we said top 10, but this last one is important.  Surveillance cameras in schools sometimes have video feeds that are shared with police, such as the Highland Park Independent School District in Texas where police and also the city have access to the school's surveillance cameras. Parents were required to agree to this surveillance and waive their student's privacy rights before they could register their child for school.
Some school surveillance cameras are powered with AI (Artificial Intelligence)– these cameras in Greeley, Colorado schools "can read expressions on people's faces and their mannerisms and be able to tell if they look violent".  Privacy experts warn about faulty facial recognition and predictive profiling.
Surveillance apps like Bark or Gaggle collect everything a student types and flag it for risk,  alerting teachers, administrators and sometimes warranting a visit from police.
As this Washington Post article details, some schools are using invasive online proctoring apps like Proctorio, ProctorU, and Examity, requiring students to agree to  let these apps monitor their webcams, their microphones, access their computers, and give the app companies "reams of sensitive student data such as their home addresses; details about their work, parental and citizenship status; medical records, including their weight, health conditions and physical or mental disabilities; and biometric data, including fingerprints, facial images, voice recordings and "iris or retina scans."   As CNN reports, the AI and predictive algorithms  used in proctoring programs can be biased and inaccurate; wrongly flagging a student as suspicious can cause real life harm,  and these programs raise ethical and privacy concerns.  Parents and students are feeling pressured into giving up their rights as a condition of attending school. As this EdSurge article states, privacy leaders question whether school surveillance has gone too far:
"A growing chorus of education and privacy leaders are speaking out about the role of surveillance technology and whether it belongs in America's schools or raises more issues than it solves. "
Parents have been told that students  cannot opt out of either the surveillance cameras or proctoring apps.   We challenge schools to do better.  We encourage parents to ask for copies of these data sharing agreements, contracts, MOUs.   Talk to your school boards, talk to your legislators and let them know that students should not have to pay the price of an education at the expense of their privacy.
Check out our Parent Toolkit for Student Privacy,  for more tips on how to protect your child's personal data.  Read this open letter from our friends at Commercial-Free Childhood and Defend digital me,  signed by the Parent Coalition for Student Privacy and over 30 advocacy groups worldwide,  asking policy makers, data protection authorities, and providers to protect kids' rights, privacy, and well-being when they are engaged on edtech platforms.  Join us.  If you have questions about your student's privacy, we'd love to hear from you.